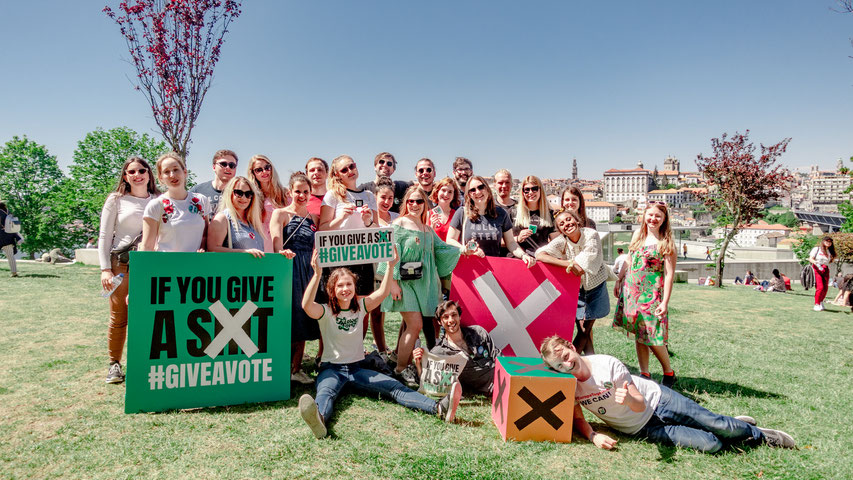 Last week I went to Porto (Portugal) for the '#giveavote project' where I met 22 people from 6 different countries. We learned about the European Union and its institutions and about the importance of voting. For me, this was the first time travelling alone so it was very exciting! I'm glad everything went smoothly and am proud of myself for doing this. I am also very thankful for all the amazing people I met there!
A life-changing youth exchange
The #giveavote campaign is an initiative of the European Union and the European Youth Card Association (EYCA) to encourage people to vote in the European elections from May 23rd to May 26th. Their slogan is 'if you give a shit, give a vote' because that's what it's all about. If you care about something, it is worth it to vote so you have a say about your future.
We all arrived on Friday but the first activity was only planned on Saturday. During that first day in the city, some other early birds and I went to discover the city centre. This way we immediately got to know each other so this was a great icebreaker. For this trip we stayed in a hostel a bit out of the city centre but the location was great with a view on the Douro river.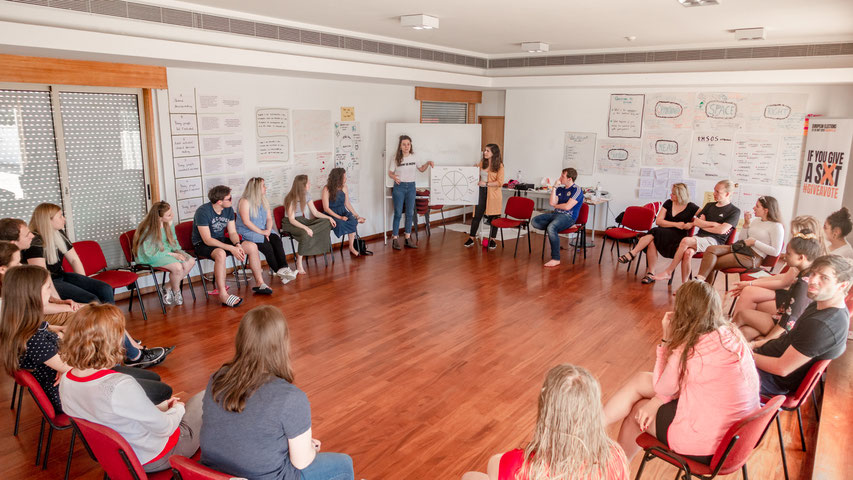 Saturday started with a lot of 'getting-to-know-each-other' – activities. For a couple of people, including me, those activities took a little bit too long since we were eager to learn something. However, in the mean time we were learning more about each other and each other's country and culture. This was actually the most interesting part of the trip. There were young people from Croatia, Finland, Slovenia, Germany, Czech Republic and my own country Belgium. It was really great to have such a multicultural experience!
The next few days we got to know more about youth participation, how to multiply, when you feel empowered and disempowered… It was all interesting but still, we all kind of hoped to learn more about the EU itself. The two trainers respected our wishes and made an open space on Tuesday where we could learn more about the topics in which we were interested and we wanted to know more about.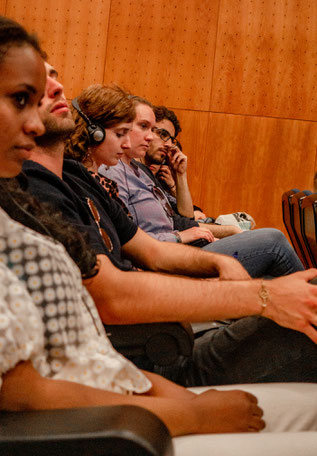 We also had a debate with Portuguese candidates for being members of the European Parliament (MEP's). We were all looking forward to it, but sadly it wasn't the debate we expected. The politicians basically held a monologue and didn't include us nor the other politicians. On each and every question during those 3 hours followed a long answer which wasn't an answer on the original question. Plus, 3 of the 7 politicians who were present left early so we couldn't ask them our questions. At the end of the debate, some questions we had were finally answered but not as good as we thought. This was a more negative point during this project week.
During the last days we planned what we were going to do after this event. We came up with ideas to promote voting in our countries and discussed how to reach people to make sure they inform themselves. Of course, in Belgium we have compulsory vote, which is something people from the other countries who were there couldn't imagine. They found our country in general very difficult to understand.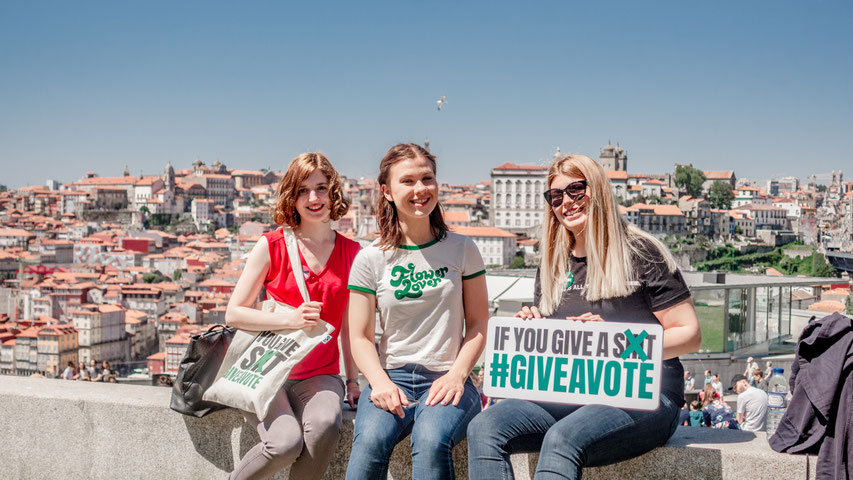 On the last day we went out on the streets to talk to people about the importance of voting. I thought it was a nice activity to do. Many people who I approached were very uninformed and it amazed me that some of them didn't even know European elections were coming up. In Belgium, we talk and hear about it all the time (maybe because there are also federal elections on the same day, but still…). During our street action people could sign up for the website https://www.thistimeimvoting.eu/ and as a reward young people were offered a free youth card. This gives you discounts on certain things like hostels in different European countries. All the participants of the event also received one, which was very nice.
Anyway, in every aspect this week was a very enriching experience and I'll miss talking to all those different people who I got to know quite well in only a couple of days. I'll forever remember this experience! It was definitely worth skipping school for 😉. For the ones of the group reading this, thank you all for making it such a lovely experience, I wish you all the best!