New York city. The city that never sleeps, the big apple. The city where nothing is impossible, of the American Dream. It's the city where different worlds live right next to each other. People from all over the world go there to chase their dreams because "If I can make it there, I'll make it anywhere". At least that's what Frank Sinatra said.
The city that never sleeps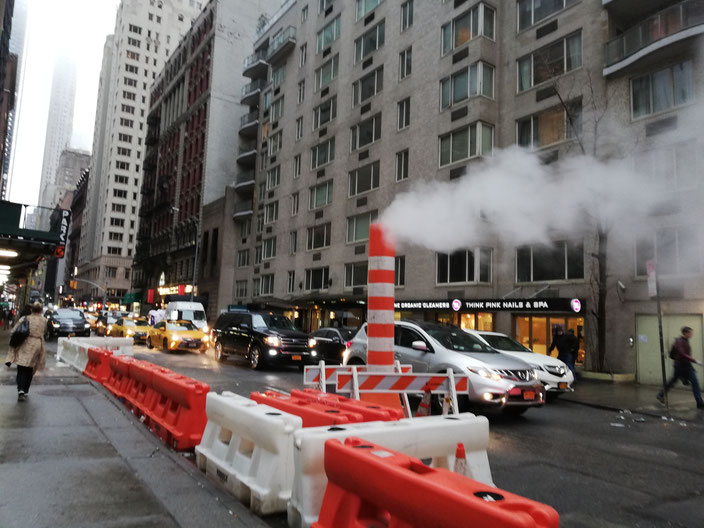 The American Dream
I spent one week in New York with my mom. During that week I got to know the city street by street and avenue by avenue. I did all the typical touristic things, but also enjoyed simply walking through those iconic streets. At times, I felt like I was walking through a movie scene. It was a dream come true for me to see this city in real life instead of on a screen in movies and series. There are many people who come to chase their dreams in New York. Mostly those dreams are based on making a lot of money because then 'you made it'. At least that's the spirit of the American Dream. The culture is based on money. Money is often put equal to happiness there, at least that's what New Yorkers told me. Despite the image I had of New Yorkers, they are actually very social and easy-going. Many New Yorkers spontaneously started a conversation. Often it started with telling us how much my mom and I look alike, and believe me we heard that a lot from random strangers! But after a while the conversation was about why they're in New York and what they're dreaming of. Out of what they said, it became clear that money is very important to them. "You know, you might hit the lottery one day 'cause you never know what's going to happen. it's in Gods hands", said a man on a bench in Central Park.
Also, for every smallest service someone gives you, they expect you to give them a tip. Doormen at hotels want you to give them a couple of bucks when they take your suitcase for you. Even though you insist on rolling it yourself, they sometimes take it out of your hands and expect you to pay for it. It seems crazy for non-locals but when you know the circumstances it becomes understandable. I learned that New Yorkers often work at the absolute minimum wage, which is very low over there. Plus, it's super expensive to live in the city. So they practically live from the tips they get.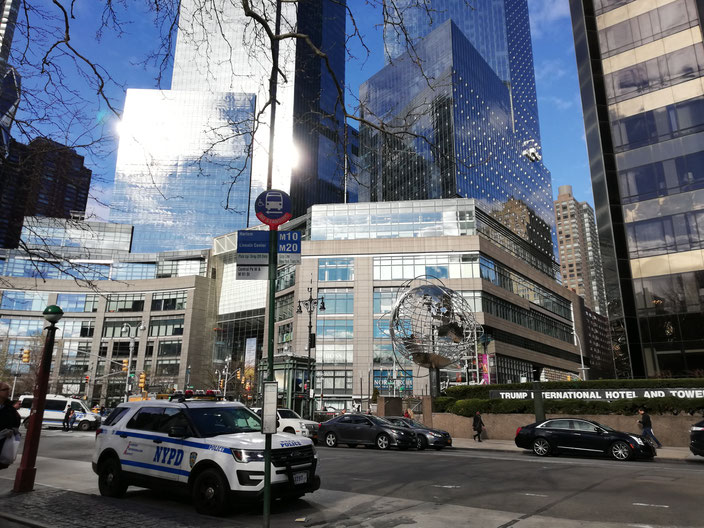 Remarkable things in New York City
What stood out for me is how clean the streets are. They are incredibly well maintained, they even clean the littlest details like the edges of fountains etc. There are also a lot of campaigns to raise awareness about lots of topics. In subways, on buses and on billboards were messages about preventing diseases and reminders to vaccinate your children. Also, in commercials for medicines on television, all the possible side effects must be mentioned. In one commercial I saw, there were that much that I don't even now what the medicine they were promoting was. What also strikes is how many waterfalls there are in New York. Every modern building seems to want a waterfall or a wall where water flows in a special way. I haven't kept track of how many I saw but it's fair to say there were many! One was in the Trump Tower, yet everything there is pure luxury so of course there had to be a waterfall too.
It's crazy to see that many worlds living together in one big city. The different boroughs (Manhattan, Brooklyn, Staten Island, Queens and The Bronx) already are a whole different world. But the many areas within boroughs also differ incredibly from each other. Chinatown, Little Italy, SOHO, the Financial District… all contrasting neighbourhoods. In the financial district a handsome man in a suit asked me to take a picture of him 😊. Normally it should have been the other way around since I'm the tourist, but I guess even locals still want to capture the magic of NYC with a photograph.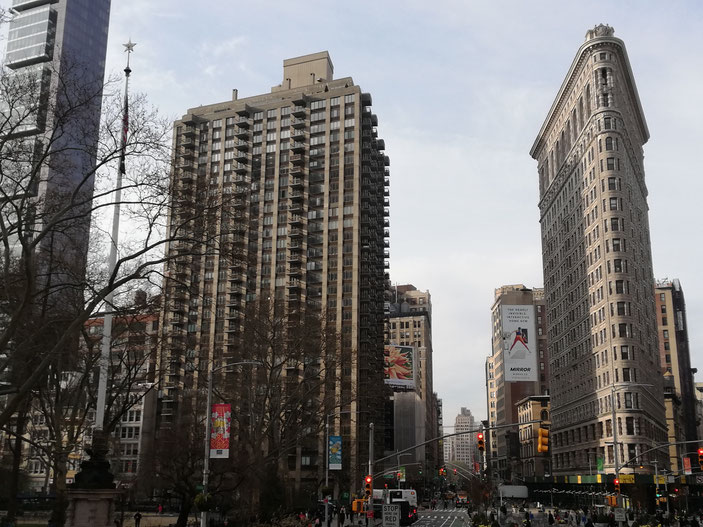 Beautiful buildings
I also took loads of photos in those seven days. You just don't know where to look first. Almost every single building, bridge and street has a story that deserves to be captured. The amount of architecturally incredible buildings is crazy. The Flatiron Building is a great example. And of course, the Empire State Building and Chrysler Building are just as special. Whatever is built today always has to be bigger and better. The One World Trade Center or Freedom Tower, built nearby the place where the Twin Towers once stood is an example of how powerful buildings can be. After the horrible events on 9/11 New York showed they were not defeated by constructing a new building. When you enter the One World Observatory you get to hear stories of construction workers who helped building the tower. You then see how important it is to rebuild. It shows strength and invincibility. The city is undefeatable and maybe that's why in New York you feel like anything is possible.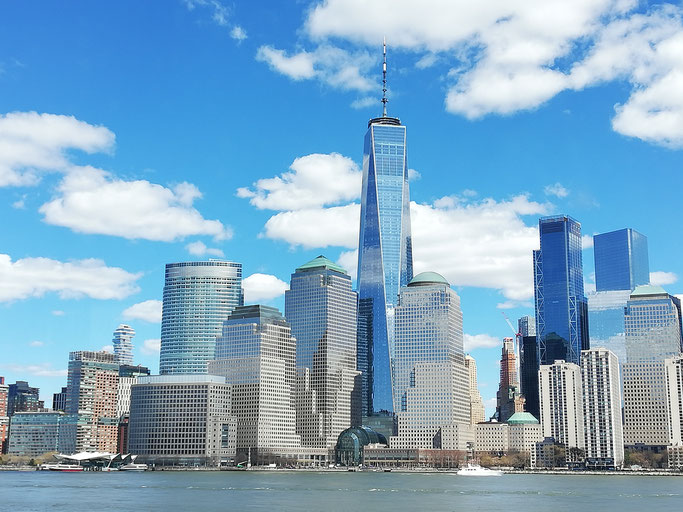 The freedom of New Yorkers
What I love most about New York is how people can be themselves. I saw a lot of people dancing and singing on the streets just because they can. They don't care about how other people look at them. At Rockefeller Center I saw a man with long blond wavy hair dancing like nobody was watching and on Times Square a man jumped on a concrete block to dance and sing 'cause he was feeling his music. This kind of freedom the city breathes is indescribable and that's what New York makes New York.